principal investigator
Elise Paradis
Elise Paradis, PhD, is an award-wining researcher, mentor and speaker who studies collaborative healthcare practices and discourses.
Dr. Paradis holds a Tier-2 Canada Research Chair in Collaborative Healthcare Practice. Her research is funded by the Canadian Institutes of Health Research, the Social Sciences and Humanities Research Council, and the PSI Foundation, among others. She aims to transform how teams work together to improve patient outcomes. In her more than 50 publications, she has used a range of methods: from content analysis to ethnography, interviews, bibliometrics and scoping reviews. She co-edited the first German-language book on interprofessional teaching, learning, and working with Berliner colleagues Michael Ewers and Doreen Herinek (BELTZ Juventa Verlag 2019).

Dr. Paradis obtained her Honours BA from the University of Toronto in 2006, before going to Stanford, where she obtained a Masters in Sociology (2010) and a PhD in Sociology of Education (2011). She then pursued her postdoctoral training in health professions education at the Wilson Centre, in Toronto.

Before joining the Leslie Dan Faculty of Pharmacy, she was an Assistant Professor in the Department of Social and Behavioral Sciences at the University of California, San Francisco, and with the Department of Anesthesia at the University of Toronto Faculty of Medicine, where she still holds a cross appointment. She is also cross-appointed in the Department of Sociology at the University of Toronto, at the Dalla Lana School of Public Health, and at the School of Health Professions Education at Maastricht University.
Education
UNIVERSITY OF TORONTO
Hon BA, 2006
STANFORD UNIVERSITY
PhD, 2011; MA, 2010
Activities & Affiliations
• Secretary Treasurer, ASA Section on the Body & Embodiment
• Associate Editor, Perspectives on Medical Education
• Scientist, The Wilson Centre
Dr. Arija Birze received her Ph.D. from the Social and Behavioural Health Sciences at the Dalla Lana School of Public Health, University of Toronto. She was also a research fellow at the Wilson Centre, University Health Network. Her research interests concern gender as a social determinant of health and her dissertation work explores how the gendered organization of high-stress work and emotional labour get under the skin to shape health.
Dr. Birze successfully defended her dissertation on August 14, 2019.
Madison Brydges is a Health Studies Ph.D. candidate in the Department of Health, Aging & Society at McMaster University and a fellow at the Wilson Centre, University Health Network. Her research is situated within a constructivist paradigm, informed by neo-institutional theory and Bourdieu's theory of practice. Through the case of paramedicine, Madison's dissertation explores the legitimacy of contemporary healthcare occupations' professionalization projects.
Sasha Campbell, PharmD, is a recently-graduated pharmacist currently working in Kingston. Their interests include queer healthcare and the pharmacist's role, as well as the inclusion of queer and trans health topics in pharmacy curricula. As a student they were co-president of Pharmacy Students for Women's Health, and communications director of PharmaPride.
Dr. Andrea Carson is a sociologist and feminist researcher. She successfully defended her PhD at the Dalla Lana School of Public Health, University of Toronto on July 22, 2019. Her work centres around intersections of gender, biomedicine, and health. Her dissertation looks at why and how women discontinue medical (in)fertility treatment, with specific focus on the culture of fertility clinics and Canadian health policies around assisted human reproduction.
Dr. Leigh Chapman, RN, BA (Hons), BScN, MSc, PhD, successfully defended her dissertation at the University of Toronto's Lawrence S. Bloomberg Faculty of Nursing on July 31st, 2019. She was a doctoral research fellow at The Wilson Centre. For her doctoral thesis, Leigh explored competency assessment processes and practices of clinicians in an academic hospital. Leigh previously held positions in clinical practice, academia, research, regulation, professional practice and administration. Leigh is also an advocate for issues such as homelessness, harm reduction, social justice, stigma, and drug policy reform.
Chanté De Freitas, MSc is an ethnographer and qualitative researcher with an interest in health care, social science, and social issues. She has worked on projects related to interprofessional collaboration, medical education, and medical technology. She received her honours Bachelor's of Arts in Anthropology at McMaster University. Ms. De Freitas successfully defended her MSc thesis in Health Sciences Education at McMaster University on August 15, 2019.
Jamie Kellar, RPh, BScHK, BScPhm, PharmD, is a PhD Candidate at the School of Health Professions Education, Maastricht University, Netherlands and a research fellow at the Wilson Centre, University Health Network. For her thesis, Jamie is using Foucauldian discourse analysis to explore the professional identity of pharmacists, questioning the past to shape the future of pharmacy practice. In addition to her research, Jamie is the Acting Director of the Doctor of Pharmacy program at the Leslie Dan Faculty of Pharmacy and an Assistant Professor – Teaching Stream.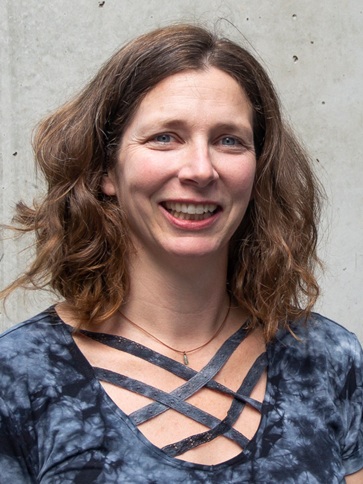 Patti Leake completed her MSc under the supervision of Elise Paradis in the Faculty of Pharmacy at the University of Toronto in July of 2018, during which time she was also a fellow at the Wilson Centre, University Health Network. Her research interests include interprofessional collaboration, gender, research capacity building and midwifery. Her thesis was a qualitative analysis of how gender was considered in journal articles about interprofessional collaboration between nurses and physicians. Currently, Patti is the Coordinator for the Research Institute for Health Care Education at the Michener Institute of Education at the University Health Network in Toronto.
Daniel W. Miller, BA (Hon), MPH, is a Research Associate who has worked in Toronto's Academic Health Sciences System for several years. Daniel is a skilled and experienced qualitative analyst, interviewer and writer, trained in public health and philosophy. Among other work, Daniel has conducted health program and policy evaluation in the arctic, education research in acute care units in academic hospitals, and studies on the experiences of complex rehabilitation patients. Most recently, he led an analysis of healthcare policy documents on collaboration, using a neo-institutional framework.
Tori Whyte is a midwifery student at Ryerson University. With a background in anthropology and fine art, she received an MA in Women and Gender Studies from the University of Ottawa for a project centred on narratives of virginity and virginity loss. Her research interests concern gender, sexuality and healthcare. Her current research project is observational, exploring how healthcare spaces may embody a gendered tone.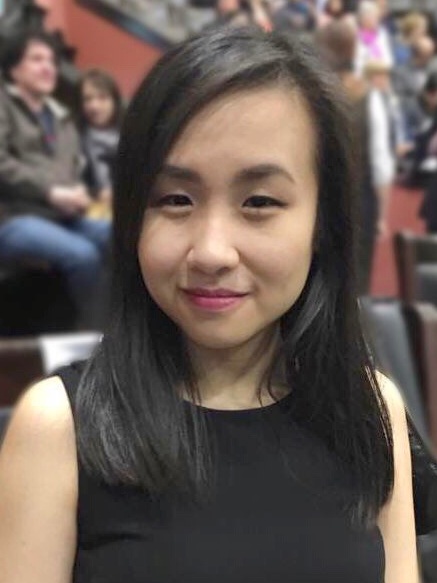 Rebecca Zhao was a summer research student at the Leslie Dan Faculty of Pharmacy in 2016. She co-authored How are competency frameworks perceived and taught? An exploratory study in the context of pharmacy education with Dr. Paradis. She completed her Honours Bachelor of Science in Psychology and Human Biology at the University of Toronto. She is currently pursuing a MSc in Community and Population Health Sciences at the University of Saskatchewan.